Oral health management starts from the family to maintain good oral health!
Sep 13, 2022 by Rilifactory
The importance of oral health
Oral health plays an important role in the development of children's faces and whole bodies and is closely related to the healthy growth of children.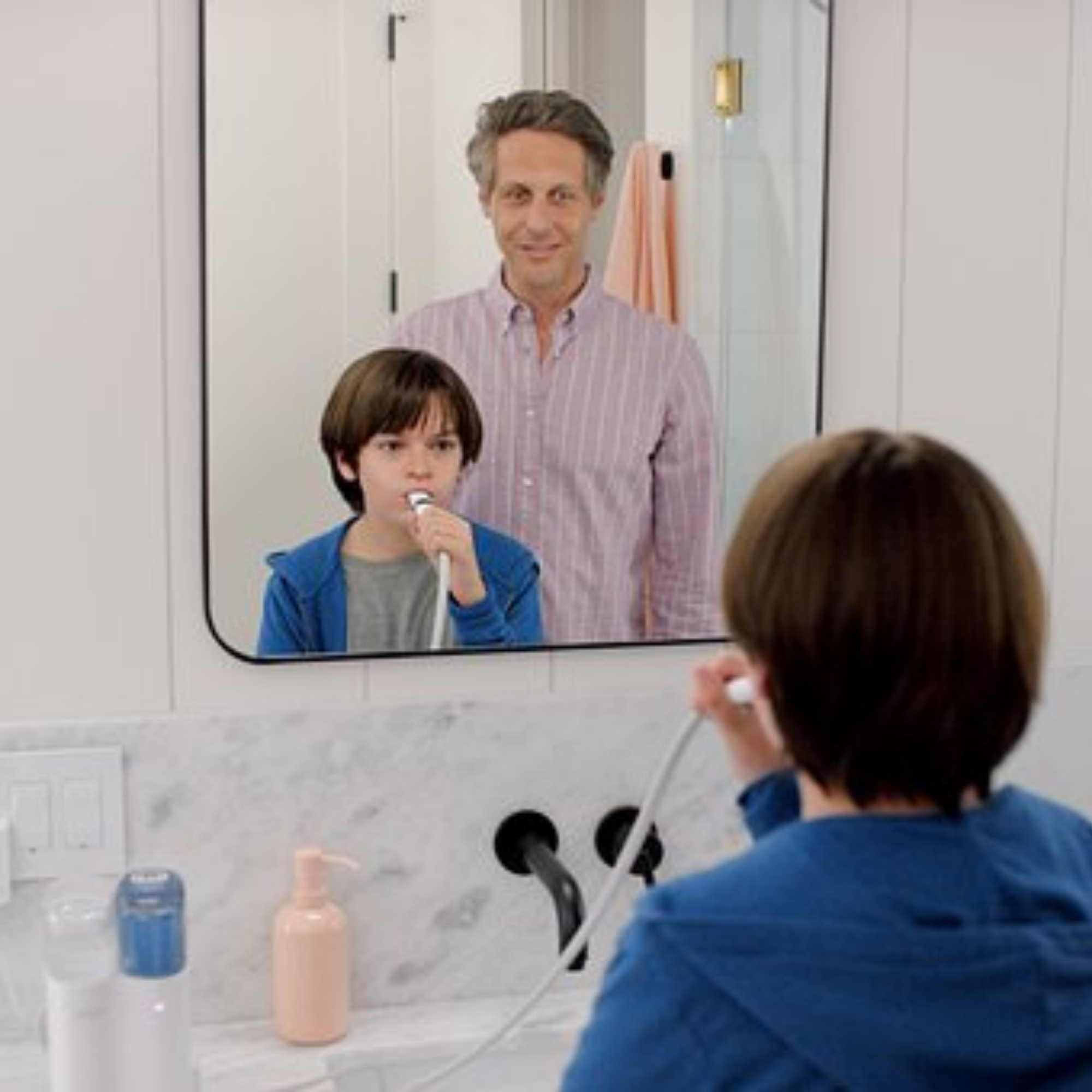 Paying Attention to Oral Health from Early Childhood and Establishing Good Oral Health Habits as Early as Possible
Children must start taking care of their teeth as early as possible. In the beginning, parents will start with people who do this daily care and guide their children to brush their teeth. Brushing should start with the first baby's teeth and make it a daily habit.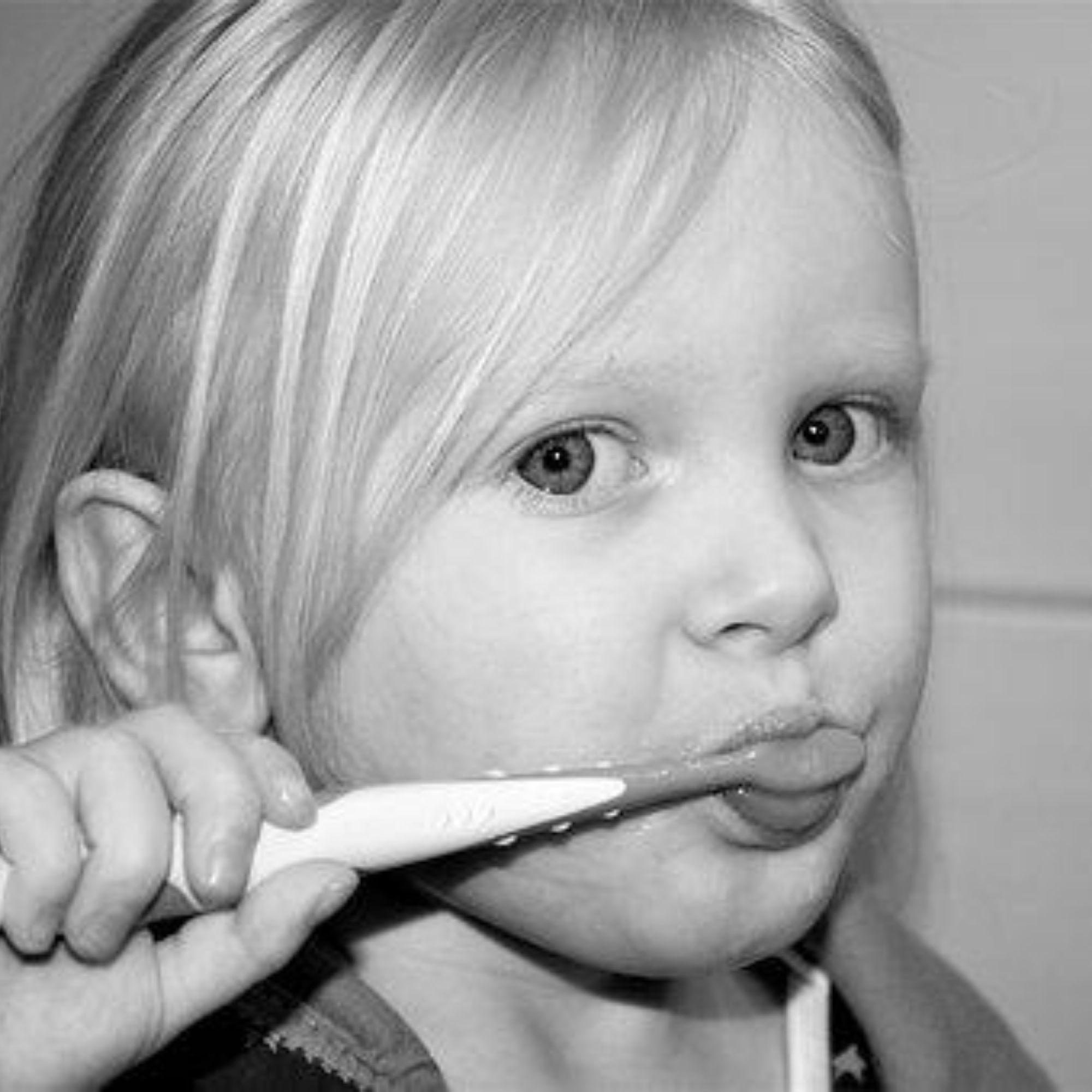 The most important way to prevent periodontal disease is to get your child into good oral hygiene. Here are some basic precautions to help your child maintain good oral hygiene.
A good example
For children's oral health, parents must set an example to guide children to establish the correct habits of brushing their teeth and good oral health.
Schedule regular dental visits to check your child's mouth
Other family members perform oral examinations, periodontal evaluations, and periodontal cleaning, during which the dentist checks whether the teeth are developing properly. If you find any problems, you can immediately find a solution.
Let your child pick out his or her favorite hygiene items
A variety of oral cleaning accessories for children, from the choice of toothbrush shape, color, toothpaste, or mouthwash taste can let children participate more strongly, let children in a happy atmosphere, and gradually develop a good habit of brushing their teeth, improving their driving force.
Replace your toothbrush every 3 months
Replacing toothbrushes every three months helps prevent improper brushing due to damaged bristles. In addition, children often play with their toothbrushes while brushing, which makes them less effective and requires parents to instruct children on proper technique and the two-minute brushing time.
The following cartoon toothbrushes are recommended, wheat straw material, safer to use, and cartoon shape toothbrushes, to help babies brush their teeth healthily and develop a good habit of brushing teeth.
⭐ bamboo charcoal bristles, inhibit the growth of bacteria
⭐ protect the gums from harm
⭐ Massage the tongue, increase the stimulation of taste buds
⭐Travel portable package, easy to carry and hang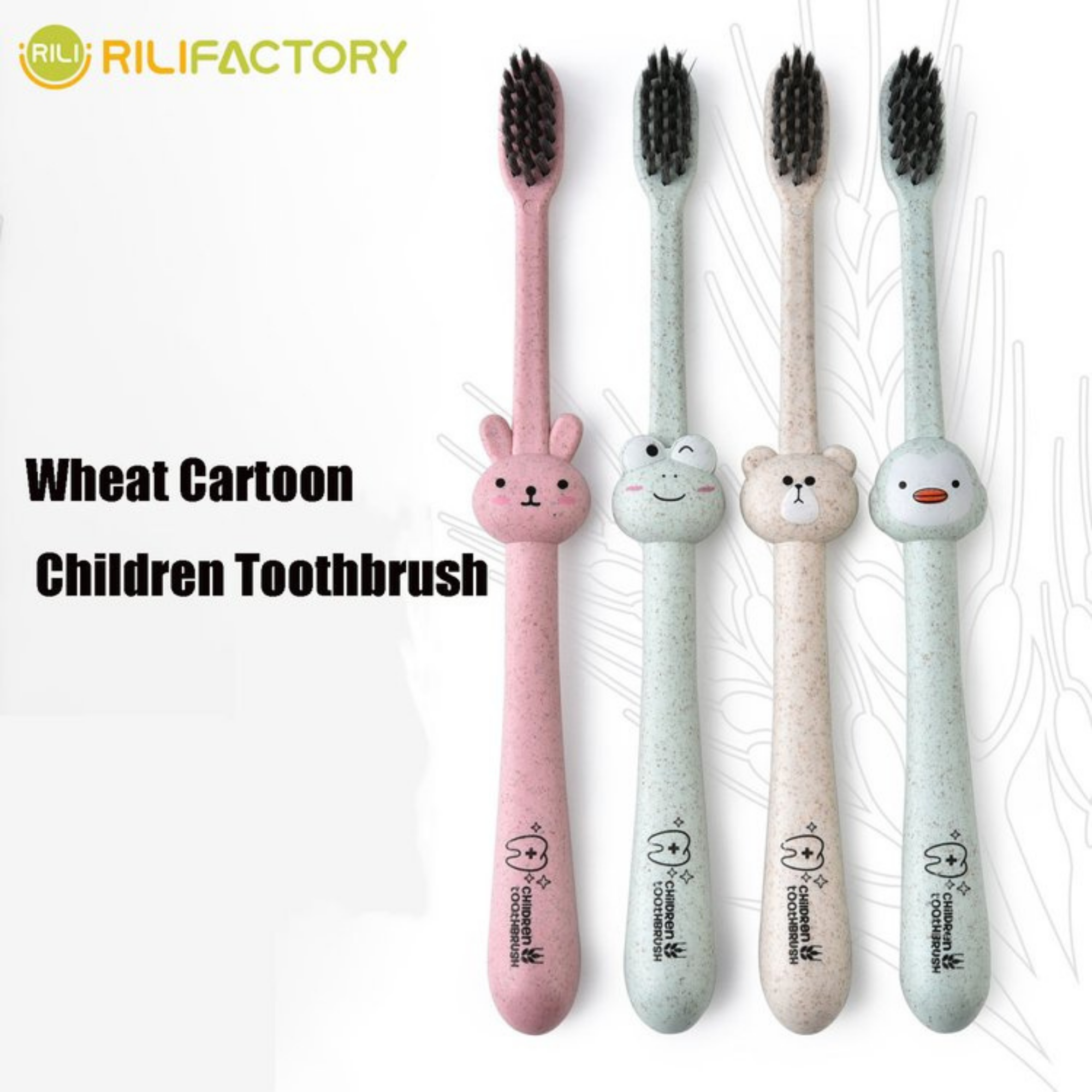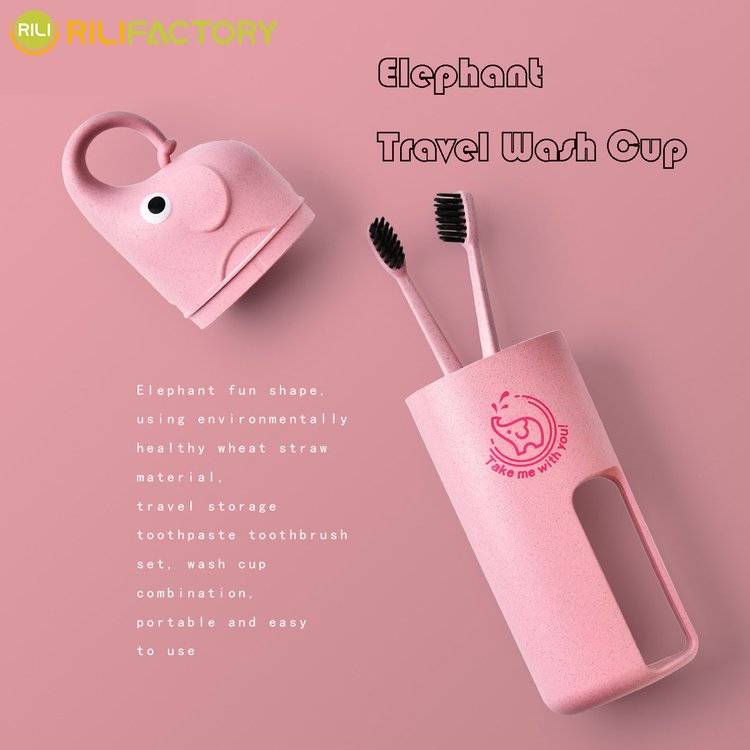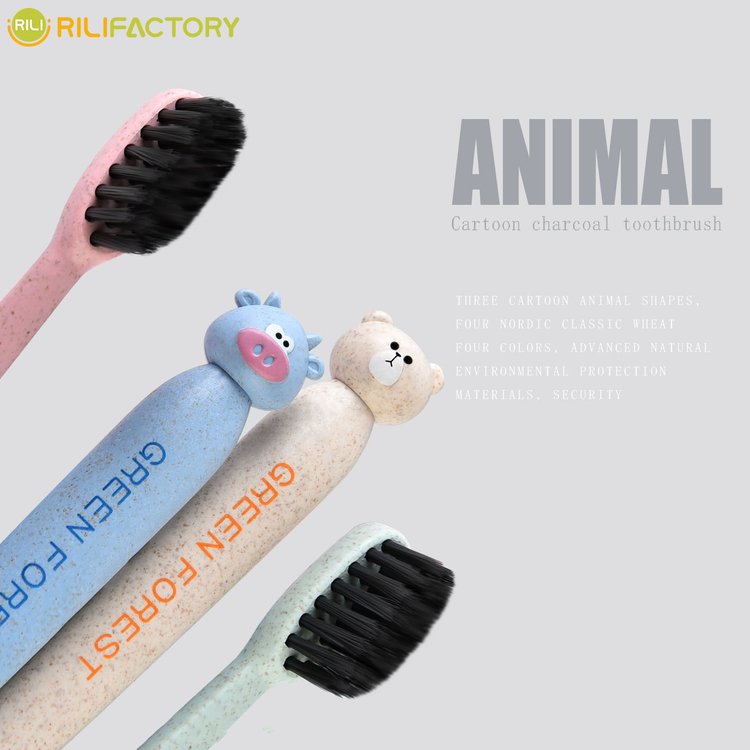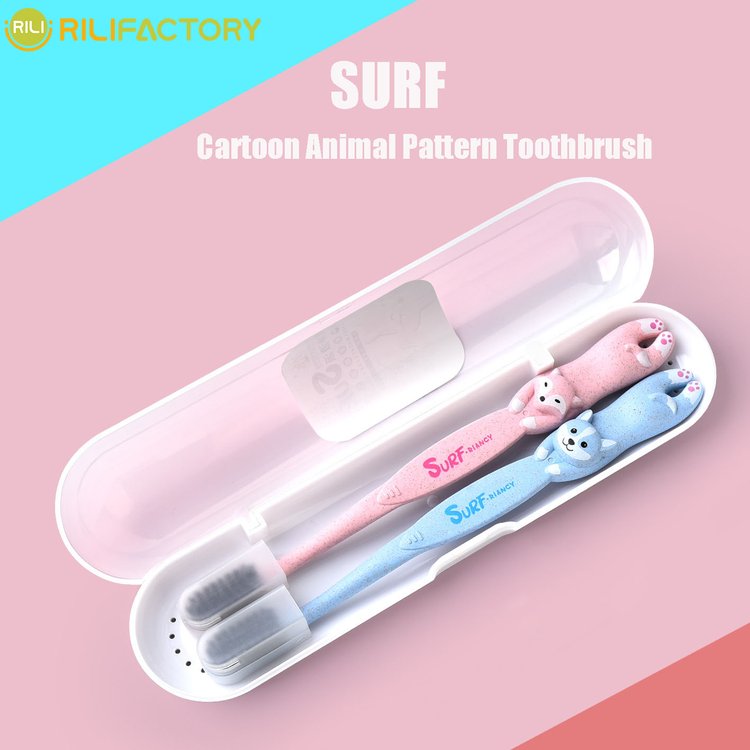 A healthy smile, fresh shades, and strong teeth are important in helping to improve a young person's self-image, confidence, and self-esteem.
Come protect your teeth and establish proper brushing posture with your kids!
Halloween is coming up, so why not give this toothbrush as a gift to your child?
Let your child develop the good habit of brushing teeth in a happy atmosphere!